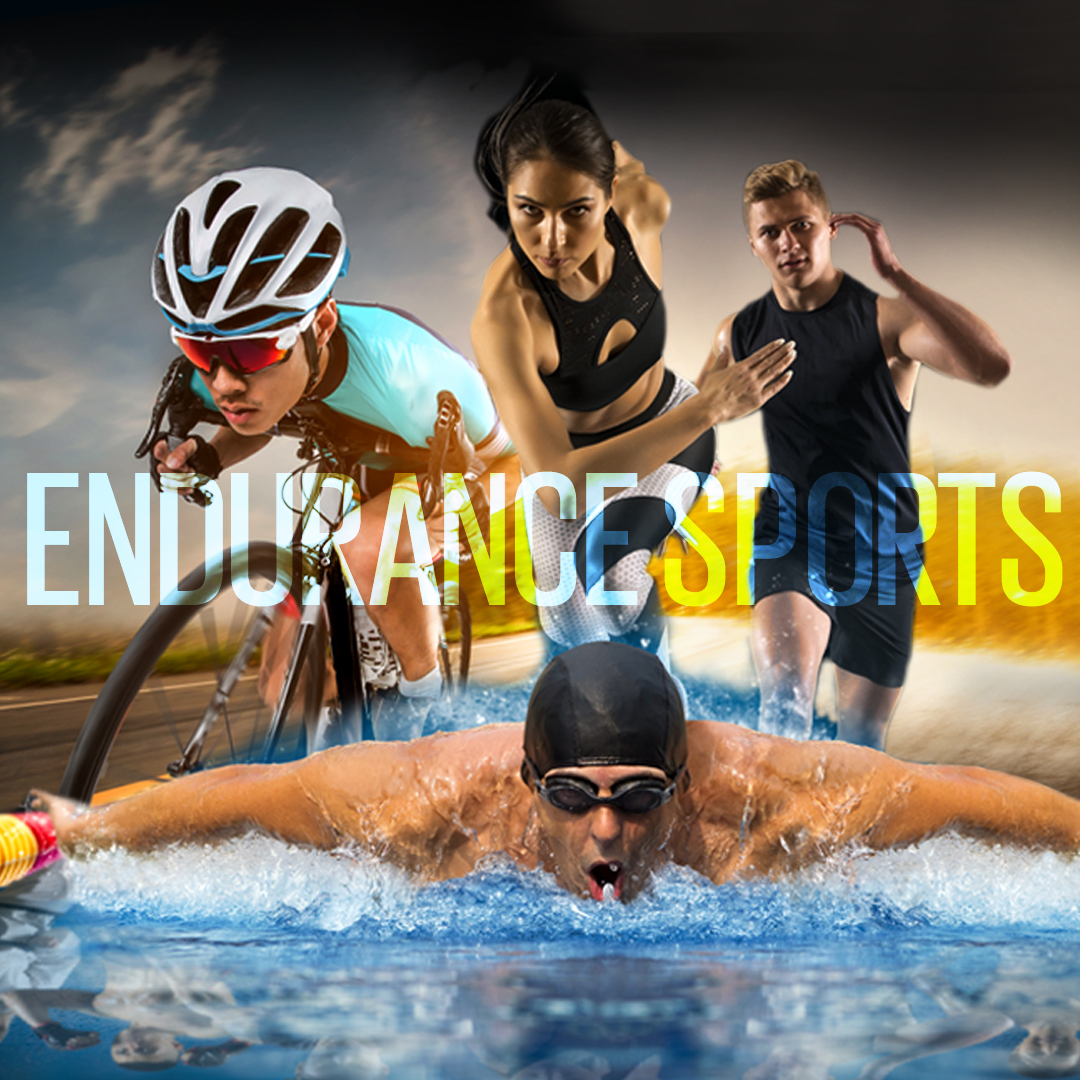 24 May

So, you want to "try" a Triathlon – Here's how – by Mark Deely

So, you want to "try" a Triathlon – Here's how – by Mark Deely

I would like to debunk some of the myths about Triathlon and suggest that taking part is within reach of most people who have a reasonable level of fitness and can swim any stroke.  It can be tough and challenging but extremely rewarding.

Last Summer myself and Ross Bennett spoke a few times on Zoom about Triathlon.  I filled him in on my experience and we chatted over and back and Ross devised a really good 6 Week training plan for a Sprint Triathlon along with plans for running distances from 5 km to Half Marathon and a swimming one too.

DSS members can find the link to those existing programmes on the DSS Resources page here;

https://elite.deelysportscience.com/resources-downloads/

So, what is Triathlon?

Triathlon is a multidisciplinary sport with origins in competition between the US Army and Navy in the 1970s.

It involves, in this order, a swim, followed by a cycle and finishing off with a run.

What distances are involved?

There are 4 main events with their own combination of distances.
Sprint triathlon consists of a 750 metre swim, 20 km bike and a 5km run
Olympic or Standard consists of 1,500 metre swim, 40 km bike and 10 km run.
70.3 or Half Ironman is 1,900 metres swim, 90 km bike and 21.1 km run
Ironman or Long distance is 3,800 metres swim, 180 km bike and 42.2 km run, in other words, a full marathon.
Let's not get too far ahead of ourselves and break into a cold sweat at the thoughts of that last event.  That is only for very serious triathletes and also the foolish (I include myself here, see a previous blog I wrote for DSS)
So, why do people take part in Triathlons?
I am going to generalize here but the majority of people who take part are not in their 20s but in fact in their 30s, 40s, 50s and older again. It is the type of sport that you can do even after you retire from competitive team sports.  It is no secret that we can become better endurance athletes at around the same time as most of us have retired from those same competitive sports.
For others, they come to Triathlon with no background in any competitive sport.  The last 20 years has seen a massive growth in people becoming active, for many reasons like, Bike to Work Scheme, Park Run and general endurance running.
All of these factors fed into more and more people being active and with the growth of running and cycling, Triathlon was the logical step.
What do you need to take part in Triathlon?
A One Day Licence from Triathlon Ireland (€25)
Wetsuit
Swimming hat
Goggles
Bike
Something to wear on the bike
Runners
Something to wear running.
That doesn't really sound like much.  You can swim any stroke. A number of years ago whilst taking part in Valentia Island Triathlon I was swimming across to the island and saw the swimmer next to me using the Back stroke.  Whatever works for different people.
I took part in my first Triathlon in 2007 and I wore a shortie wetsuit (Suitable for snorkeling in the Med).  My bike was an old fashioned mountain bike that made a lot of noises when I cycled it.  I may have worn my old Horeswood GAA shorts on the bike and the run and my 1998 commemorative Wexford jersey too.
Fast forward to 2021, I have quite a lot more pieces of equipment and I have spent more money than I care to admit.
I believe that those who take part with minimal equipment will enjoy themselves just as much as those who have spent quite a lot more.
This leads me onto the 3 types of people who take part in Triathlon.
Type 1 is just like me in 2007.  I was quite active, still playing competitive sports but coming back from an ACL repair I needed to build up the muscles around my knee so I got on a bike.  A friend told that there was a Triathlon taking place 10 km from where I live. I thought it sounded great but remembered that I could only breast stroke in the open water.
It didn't stop me.  My "training" involve a bit of cycling my noisy bike, a bit of running and the odd dip in the sea.  On the day itself I took part, had a great time and I was hooked.
A lot of people simply want to take part in one Triathlon and tick the box, maybe even doing a few more in one Summer.  Not me.
This leads me onto Type 2 and I must admit this includes both myself and a lot of my friends.  Most of us are not going to be on the podium in any events but we still take part because we enjoy the challenge and we are only really competing against ourselves.  We join a local Triathlon club and make many friends and avail of some fantastic formal training sessions.  Over time we deplete our bank accounts by spending money on, and this list can be quite long;
A carbon frame bike on the BTW Scheme
A bike fit so the angles are perfect
Tri bars so you can ride in an aerodynamic fashion
Aerodynamic Helmet
Better swimming wetsuit.
Ear plugs
Nose clips
Body glide for where the wetsuit chafes your skin
Tri suit (worn under your wetsuit and used for the bike and run legs)
Expensive runners, having had your gait analysis
Wraparound sunglasses
Swim stroke analysis on video
Open water lessons
Triathlon Club membership
A triathlon specific watch.
Membership of Triathlon Ireland
Like others in this second group I have learned a lot. The only way to swim, cycle and run faster is to do them faster.  This involves Interval training, shortened bursts of speed followed by recovery and then the fast burst again. I realized a long time ago that training for a triathlon involves some slow sessions in all 3 disciplines, intervals, brick (usually a bike followed by a run), lots of stretching and some S&C sessions.
Like all of the others in the group, I have learned about nutrition, hydration and recovery and realized that remaining injury free is more important than anything else.  In terms of taking part in a particular event we usually look to a plan for guidance.  Plans are great and are sometimes hard to stick to rigidly.  I would suggest taking a plan and making it fit in around yourself, your body and your life.
Life itself has a habit of getting in the way, we all lead busy lives, injuries occur, training across 3 disciplines in time consuming and for outdoor training we are often at the mercy of the weather.
14 years on I have taken part in every distance in Triathlon in many counties across the country.  I love it and have made many friends. I attained a coaching qualification from Triathlon Ireland and have been on committee for the Junior section of my club for a number of years.
One of the interesting things about triathlon is that it can be a family friendly sport. Most clubs have a junior section where they provide training in all three disciplines. There are set distance events for different ages and it is lovely to get your own children involved.
I'm not going to talk about Type 3, they are the people who are very lean, very fast and have the best bikes and stand atop podiums.  Good luck to the them.
Now that sport has reopened in the country there will be a lot of events taking place this Summer.
If you have any questions about Triathlon or indeed are interested in taking part in a Triathlon please don't hesitate to make contact, whether for general advice or for a training plan.
In the meantime, my interest remains.  I am due to take part in an Olympic distance Triathlon in Rosslare on Sunday July 4th.  I hope to do some vlogs about my training as we get nearer to the event.  I will also go into greater detail about what is involved in training and some tips for both training and an event itself.  In this I will address issues like heart rate training zones, how to conquer jelly legs and what to do when you can't unclip from your pedals when you stop at a traffic light, ouch.  The podcast, released on May 25th will go into a lot more detail about many of the subject areas mentioned here.
Thanks for reading.  Excuse me while I grab my foam roller……….
Mark
Twitter @markdeely
Total Views: 1120 ,