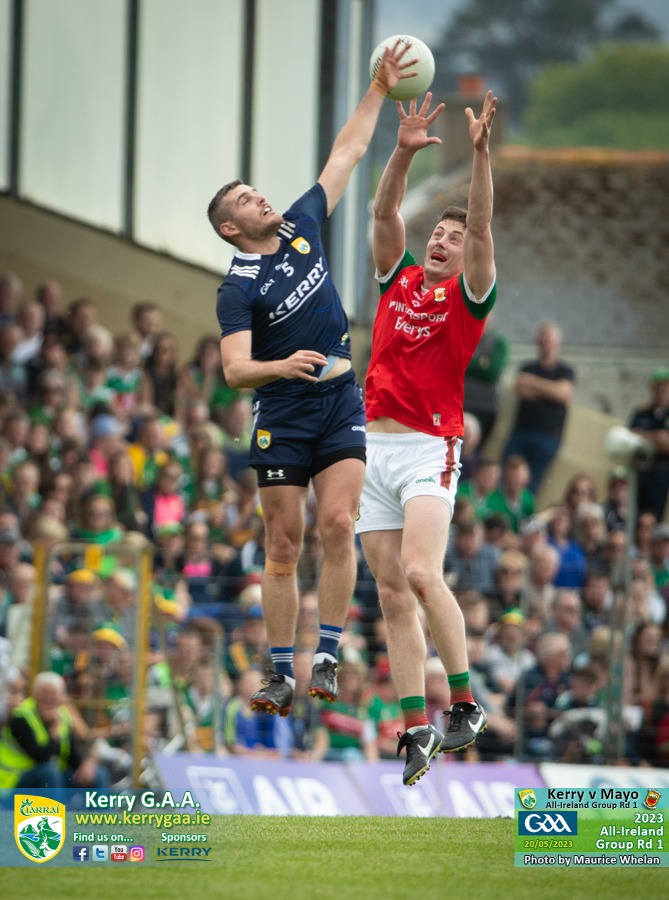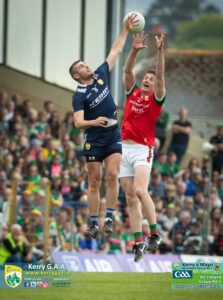 Stevie Poacher's All-Ireland Blog Series
Alex Ferguson "Attack wins games, defence wins championships."
Last weekend the start of the All-Ireland group stages commenced with holders Kerry opening their
account against this year's league champions and contenders to their crown Mayo. A lot of
discussion has emerged around the new group format and the pointless nature of 3 group games
and the incredible scenario that in some groups, even 1 single point in 3 games would qualify you.
The one viewpoint I have on it is quite simple, if you are motoring well now you are in the reckoning
particularly with the condensed nature of the season. You no longer can be stuttering your way
through provincials and hoping to grab some momentum through the qualifiers and no longer have
you 4 or 5 weeks between games to put wrongs right and get some valuable work done.
Kerry's performance last week raised some alarm bells for me, in particularly the naivety of their
collective and individual defending. This was a team last year who prided themselves on an
unblemished defensive record, their defensive intensity was on a serious level throughout the whole
of last years championship. Warning signs were certainly there during the national league, some of
the performances Kerry produced, including 4 defeats to Donegal, a hammering by Mayo and Tyrone
and a loss to Galway. Facile victories over Tipperary and Clare in a defunct Munster championship
have maybe papered over some cracks that were certainly surfacing during the league.
Last Saturday though was a proper test to see what vulnerabilities are appearing, worth bearing in
mind our difficult it is for any team to retain an All-Ireland title, go back to 1990 when Cork won the
All Ireland back-to-back, 33 years ago, in over 3 decades since, only Kerry in 2006/07 and the
phenomenal Dublin 6 in a row are the only two counties to ever retain it. The other 25 winners
couldn't muster a back-to-back. So perspective is a wonderful thing when we start to critically
analyse these teams, sometimes it's the emotive angle we should examine and not the tactical,
maybe the release valve was let off after winning it, hunger, mental fatigue, other counties much
thirstier for success, whole range of issues.
One glaring aspect of Kerry's game though that is very evident is the flaws that are starting to
emerge in their defensive play, and I feel a huge part of this can be down to missing a David Moran
in the middle of the field. Every team needs a midfield general, it's a position on the field that you
can look at any successful side and think, there is the cog that keeps the engine running. Conor Glass
plays that role perfectly for Derry, Glass gives Derry that presence around the middle when they are
pressing the opposition kick out, but he also provides a crucial defensive block out of possession and
his awareness to cut out opposition attacks and provide a presence is a pivotal part of Derry's
success. Fenton for Dublin during the 6 in a row was a sensation, nearly unplayable and one of the
very first match up's you looked for when starting an examination on Dublin. Kerry now is missing
that man. When they went after Mayo hard on a zonal press, it meant Mayo had to go long, and
when they did, they got serious joy and Kerry spent a large proportion of the game chasing and not
facing when defending and there is only so much of those moments you can sustain without taking a
fatal blow.
The way Gaelic Football is coached now, is based around two simple philosophies', what do you do
when you have possession and what do you do without possession. When Kerry has possession the
depth of talent alone, they have is enough to give an opposition a match up headache and the
creativity and guile and their ability to attack off the cuff, is better that any side in Ireland but to win
the big prize more is needed. Mayo on Saturday past have come away from "Horan Ball" as it was
described during his time. James believed in a very man to man centred approach were pressing
high and hard throughout games was their trademark and it did cause most teams problems, but it
also played into the great methodical and systematic Dublin 6 in a row team. They knew what was
coming and that was the key, their ability to game management and not allow the Mayo pressure to
cause panic was the key. This year Mayo have adopted a completely different approach, Mc Stay
during his time with Roscommon took some awful hammerings, in fact in 2017, he overseen a 2-29
to 0-14 defeat to Dublin with some seriously naive defending at the forefront of that defeat. Those
few years away from the game though Mc Stay now realises that romance and fairy tales are for
movies not winning big football matches and he has reinvented himself as a manager. Mayo's
defensive template without possession of the ball is starting to paint a very clear picture. Mayo's
scrambling defence is outstanding when they lose the ball, and they are clearly coached to run hard
when out of possession and get bodies behind the ball as quickly and efficiently as possible.
Unquestionably it is very evident in the games they have put a lot of work into their defensive
organisation without the ball, they kept 5 clean sheets in 8 national league games including a hugely
stubborn defensive display in the national league final v Galway. Mayo already had the hard part
sorted, they have an outstanding and powerful running game coupled with extreme physicality and
physical conditioning. A lot of these players have been down the stretch before, they now have a
game tailor made for the big days at Croke Park, its just now a question of can they game manage in
those big clutch moments. One thing is for sure though, whoever is left standing in July will
undoubtedly be built from a solid foundation and a defensive determination.
Total Views: 81 ,